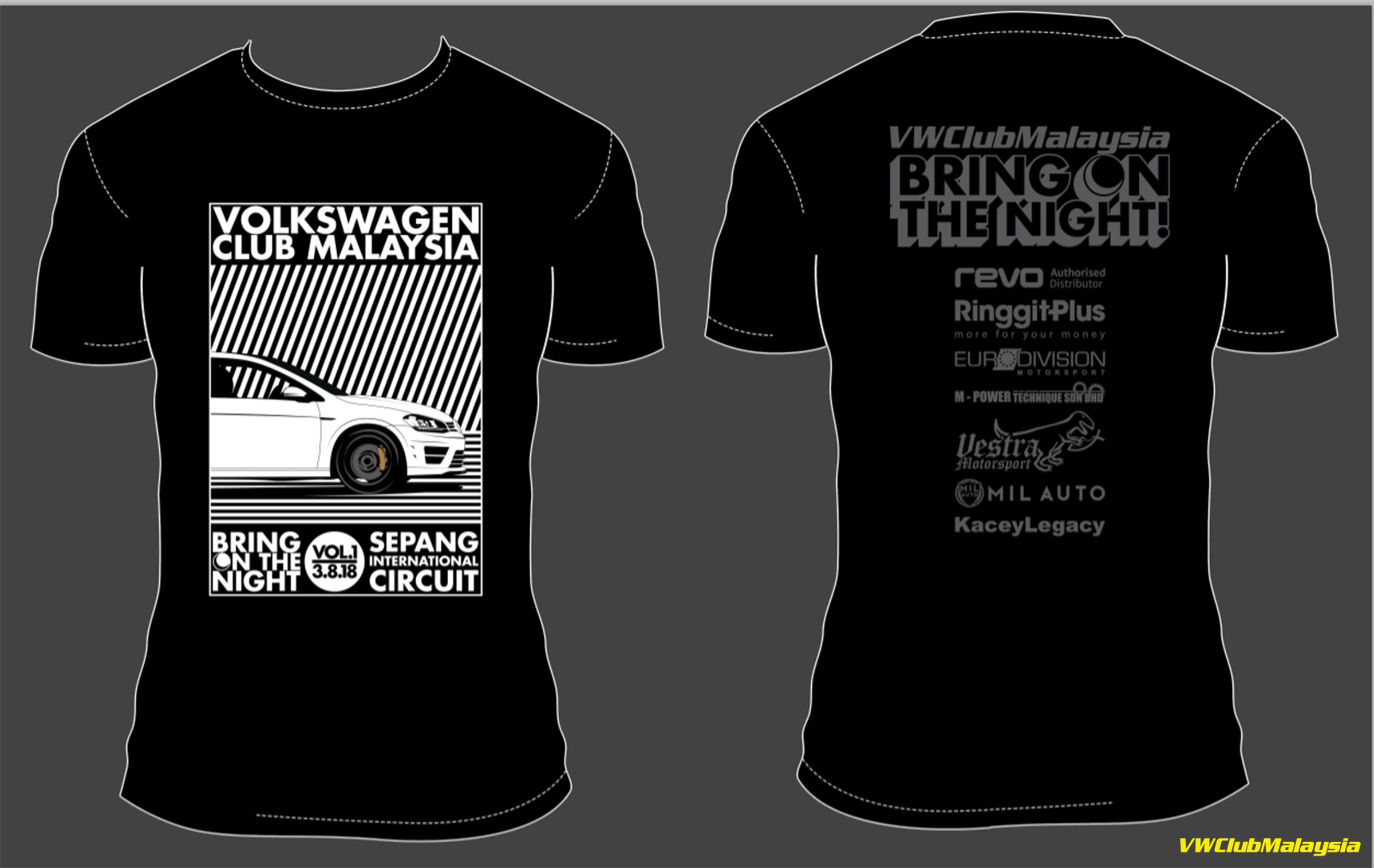 VWClubMalaysia Bring On The Night Edition Tees (In-Stock)
In conjunction with VWClubMalaysia Track Night themed Bring On The Night (BOTN) we present the Track Night Edition Tees.
All Orders will come with VWClubMalaysia Windscreen Stickers.
We accept credit card payment and bank-in payment.
For bank-in payment
Bank Name: CIMB Bank
Account Name: Kelab Volkswagen Kuala Lumpur dan Selangor
Account Number: 8008505821
Please also complete all particulars below and reply to the confirmation email attached with the scanned bank-in slip to info@vwclubmalaysia.com.
Order ID :
Payment Method :
Bank Name :
Bank-in Date :
Bank-in Amount :
Contact Name :
Contact Phone :
Once we have verified your payment, we will update in the system, may take 1-2 working days because the access to the Club's Bank account is only via the Treasurer.
Thank you!